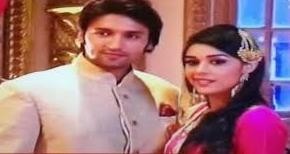 Ek Tha Raja Ek Thi Rani: Rani (Eisha Singh) kills Iqbal saving Raja's(Sartaj Gill) life
The upcoming episode of Ek Tha Raja Ek Thi Rani will witness alot of twist and turns.
Raja will have major fight with Iqbal in order to take revenge from him.
Rani will come at the last moment and kill Iqbal for saving Raja's life.
Raja gets shocked as Rani kills Iqbal for saving him.
Raja shattered post Rani's death
Then she kills herself also, Raja get shocked as well as shattered.
Raja rushes towards Rani and try to wake her up but she does not wakes up.
Now the show will take leap of 10 years and then it will be shown that Raja has gone to Mumbai after Rani's death.
Stay tuned for the upcoming twist.